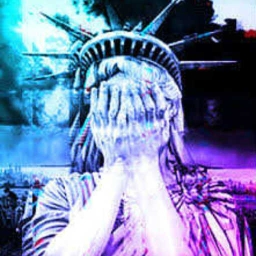 I miss the way my country used to be,
and there are times it brings me close to tears.
A Christian nation no longer is she,
and truth be told she hasn't been in years.
The loss I mourn, my country, 'tis of thee.
So far removed from founding roots are we.
The things for tolerance we have embraced.
Many have no clue and cannot see
sustaining principles being replaced
in what is called sweet land of liberty.
The crisis, how to solve some would debate;
to restore morality upon our sod.
I fear to think about the future fate
of a nation that has turned its back on God.
I pray that we repent fore it's too late.
7/12/17